There is nothing better than baking to install some real life skills in your children. The hands on experience can help them  build confidence, encourage self direction and promote independence. Teaching the processes of cooking: how to follow a recipe, measuring, combining ingredients together and then applying heat are all positive life skills. It can be messy (and therefore fun!) but the rewards can be hard to resist.
When cooking with kids it's important to just let the mess happen. Kids learn when they are relaxed and not being judged.  If mess makes you stressed out, try these ideas; a tray underneath any drizzling, mixing or sprinkling this can really be a big help in containing the mess. Help when your child is weighing ingredients out and give them a spoon to scoop out the messy stuff like flour and sugar.  Preset out everything in advance your child needs.
Here are some easy British recipes to try.
Chocolate Crunchies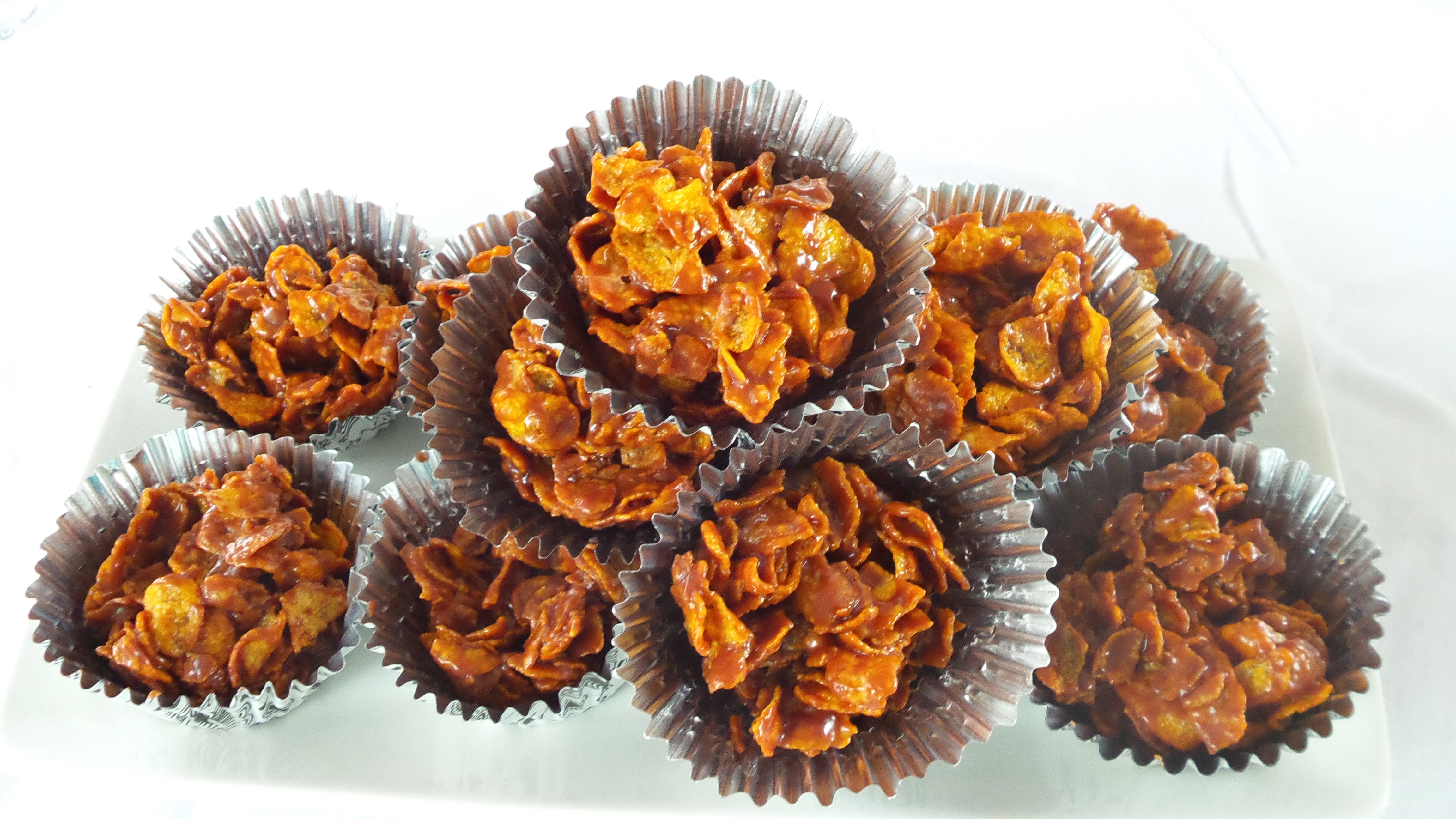 1 cup cornflakes

4 tbsp golden syrup (or corn syrup)

1 cup chocolate, broken into small chunks

1/3 cup butter
Melt the butter, chocolate and syrup in a small saucepan over a low heat. Remove and cool for 5 minutes.

Put 24 cupcake cases into muffin tins, or on a baking tray.

Stir the cornflakes into the mixture, and then spoon into the cupcake cases.

Allow to cool and when firm serve.
Fairy Cakes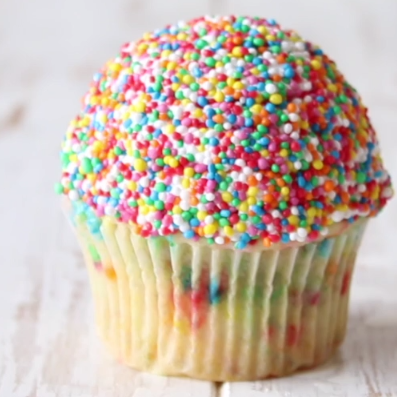 Cake:
1 cup all-purpose flour

3/4 cup sugar

1 teaspoon baking powder

3 tablespoons butter, at room temperature

1/2 cup plus 1 tablespoon of whole milk

1 large egg

1/4 teaspoon pure vanilla extract
Icing:
1 cup of powdered sugar

2 tbsp water
Preheat the oven to 375 F

Mix the flour, sugar, baking powder, salt, and butter until everything is combined then gradually pour in half the milk and beat until the milk is just incorporated.

Whisk the egg, vanilla, and remaining milk together in a separate bowl for a few seconds, and then pour into the flour mixture and continue beating until just incorporated.

Spoon the mixture into cupcake cases until they are 2/3 full then bake for 20-25 minutes, or until light golden and the cake bounces back when touched. A skewer inserted in the center of each cupcake should come out clean.

Let the cupcakes cool slightly in the pan before turning out into a wire rack to cool completely.

Meanwhile mix the powdered sugar with the water till smooth. When the cupcakes are cold smooth a teaspoon over the top of each cake and add sprinkles.
Shortbread
1 cup butter softened

3/4 cup powdered sugar

1/2 teaspoon vanilla

2 1/2 cups all-purpose flour
Preheat oven to 325 degrees. Line two baking sheets with parchment paper.

Mix together butter, sugar, vanilla, and flour.until a crumbly dough forms. It will look like crumbs but when squeezed together in your hands will hold its shape.

Form dough into a ball and roll to 1/2-inch thick. Cut into small 3 circles using cookie cutters of the rim of a glass and place onto prepared baking sheets.

Bake 12-15 minutes or until the bottoms of the cookies are barely golden brown.

Store in airtight containers for up to 5 days.
Jam tarts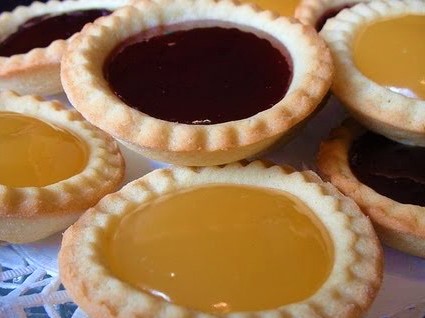 For the Pastry Crust: (or use ready made)
8 ounces All purpose flour

Pinch of salt (if butter is unsalted)

4 ounces butter (cubed)

2 to 3 tablespoon water (cold)

 
For the Filling:
1/2 cup strawberry jam (or any fruit jam, or lemon curd)
Preheat the oven to 350  and lightly grease cupcake pan.

If making pastry; Place the flour, cubed butter, and the pinch of salt into a mixing bowl.

Working quickly  rub the butter into the flour with your fingertips until the mixture resembles the consistency of fine breadcrumbs.

Add the water 1 tablespoon at a time using a cold knife to bring the pastry together. Stop when the pastry forms into a ball and is not too sticky.

Wrap the dough in plastic wrap  and chill in the refrigerator for 15-30 minutes.

When chilled roll the pastry on a lightly floured work surface and roll to a thickness of  1/4-inch.

Using a round cookie cutter or upturned glass, cut circles from the pastry just slightly bigger than the holes in the prepared tin. Gently press one circle into each hole

Place a teaspoon of jam or lemon curd onto the circles being careful not to overfill them as the jam will spill out and burn.

Bake in the preheated oven for 15 mins or until golden brown. Remove from the oven and leave to cool completely.